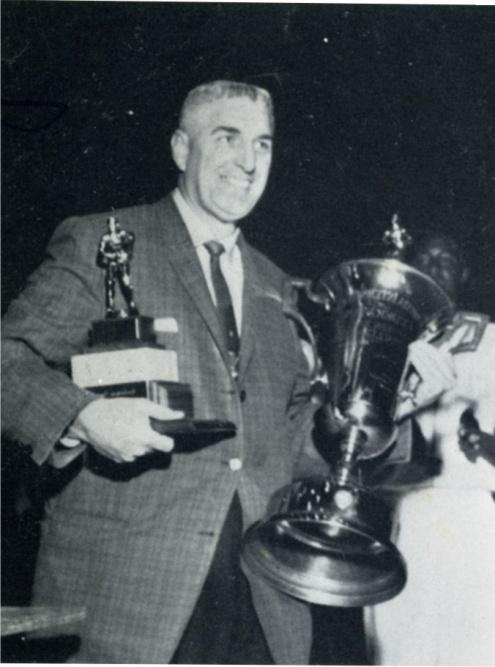 William "Bill" ArmstronG 1958-1972
Coach Armstrong coached varsity basketball at CHS from 1958-1972 where his teams won 12 league titles and finished in second place twice. His 14 consecutive CIF playoff appearances while at CHS, is still a school, CIF Southern Section, and State record. Won 5 CIF titles in '58, '61, '63, '68 and '69. His championship teams of '68 and '69 also had the distinction of being named back to back National Champions while going 62-0 in those two seasons and became the first and only CIF Southern Section basketball team in history to win consecutive titles while going undefeated. In 2011 Coach Armstrong's 1968 and 1969 CHS basketball teams were listed among the Power Aide ESPN Fab 50 All Time No. 1 High School basketball teams, a continuation of the National News Service Ranking that began in 1944. Coach Armstrong had an overall coaching record of 908 wins and only 298 losses for a winning percentage of .672 and that includes 25 league championships including CIF Title at Palm Springs H.S from 1972-1986. Coach Armstrong was the winningest coach in California history when he passed away
and was considered "The John Wooden of High School Basketball". Compton High dedicated its basketball court in honor of Coach Armstrong on May 9, 2016.